Aadyaa (आद्य) - The Origin, The Unparalleled and the essence of CREATION.
We named our brand AADYAA as this word embodies everything that our brand stands for – originality, creativity, age-old traditions, respect for nature and its elements, and the joy of presenting our unique creations to our customers around the world. We aspire to work with pure elements to wield and shape designs in jewelry that resonate with the universe, be it the motif of a flower, the rays of the sun, or just simple geometry transformed into a piece of art.
The heart of our brand rests in these three basic yet profound principles - Tradition. Soul. Happiness
Creating pieces of jewelry that have an inherent soul and have heritage roots in art forms practiced since the ages makes our designs unique. Because there is a story behind each creation, we believe it echoes with the stories of our customers and gives them a chance to make lasting memories and this is what we love most about being Aadyaa.
The Story of Aadyaa
From an efficient and successful SAP consultant to a creative and passionate jewelry designer – this is the journey of our founder Sayalee Marathe. When Sayalee started Aadyaa in 2013 she was already a full time SAP consultant having worked for more than eight years with reputed firms like IBM, Deloitte, Siemens, CSC and Capgemini. On her travels to the United Kingdom for her work she fell in love with jewelry making as a hobby using ready to make jewelry beading kits to make jewelry for herself and her friends and family.
In 2013, when Sayalee relocated back to India after a stint abroad, she decided to fuel this little hobby of hers by trying out some designing with locally available beads in India. An immensely positive support from loved ones and enthusiastic response received on her social media account for these simple creations triggered the idea of AADYAA. Aadyaa' s Facebook page came into existence and the brand got its online social presence. Sayalee started out by designing these beaded creations and taking them to almost 150 exhibitions. This created the first customer base for Aadyaa that then has come a long way over the years. When Aadyaa touched 25K Followers on FB Sayalee decided to put her entire strength behind the brand – brain and brawn both and she quit her SAP Consulting job to focus full time on Aadyaa.
The official website was then born and Aadyaa was still experimenting and creating with several materials and jewelry making techniques. One of Aadyaa' s biggest gems has been the quaint little 180 sqft studio we set up in Pune in 2015 to fulfil our e- commerce orders. It became an integral part of the brand and although we have now shifted base to a much bigger space there are many memories and meetings with amazing clients in that space that will always be cherished. Aadyaa grew in that space and in 2016 with god's grace and the power of the elements behind us, Aadyaa launched its first collection in pure silver aptly named "Itihaas". Traditional Maharashtrian Jewelry designs in pure silver were never experimented on before. This collection brought a breath of fresh air to the handmade silver jewelry segment, and it was loved by one and all. Itihaas improved the scale of orders, our operations grew and eventually new team members started joining in. Towards the end of 2017 Jaydeep Hingne, Sayalee's husband joined Aadyaa as its co-founder. He has always been one of the backbones behind the venture and was supporting Sayalee apart from his regular job work. He brought in experience and rigour from his prior work with organizations like KPMG and Thomas Cook to build focus in the fields of compliances, legal aspects, contracting, vendor management, and operations which were very important at the early stages of this fledging business.
Today Aadyaa is a team of 24 dedicated individuals that work in full sync with each other and aspire to take this brand to a new level on the world stage. Since 2018 we have migrated to what is now our flagship store in Pune where some of our events like the Earrings festival, Rakhi Specials and Diwali festival are much awaited events by Patrons not just in Pune but from all over the world.
Our Team
WE – The force behind AADYAAThe strength of Aadyaa as much as it lies in its design and creative capabilities also lies in the passion and focus with which our team works together. We are indeed WE and that is the most significant part of our story.
As a first-generation business, we take great pride in being self-sustained and never forget our humble roots from where we began. We know that with teamwork and the right amount of passion and hardwork we will be successful and grow steadily to make Aadyaa a brand to reckon with in the world of jewelry retail.
Meet Our Team
In the team, Sayalee heads our creative and product design lead. She also manages all our social media & marketing functions. Jaydeep leads the areas of operations, legal, vendor management and also looks after new collaboration opportunities. Suvarna is our enthusiastic studio manager, who manages studio operations & inventories. Our hardworking hands-on team of Aboli, Vaishali, Shruti, Laxmi, Ritika, Ravina & Shivaji work in the studio. Vighnesh, Shraddha & Vinod manage all the online orders for their packaging and shipping. Sanjana and Vinayak manage our communication channels & they also do brand development. Sabita and Soni are based in Mumbai and they handle all the operations at our Bandra (W) studio.
 Rohan is our in-house photographer and is the key person for bringing Aadyaa creations look beautiful through his lens work, brilliant setups, props, and locations for the photoshoots. Shubham is Aadyaa's Brand Elevator & Social Media Manager. He contributes to brainstorming and ideations for brand development and also assists in social media ads. Sanika works closely with Sayalee, Shubham and Rohan in content creation and new product ideation areas.

Sayali Kelkar works directly with Sayalee and Jaydeep to implement various initiatives across the teams. She also handles our HR and compliance works.

All these members work as one cohesive force that brings Aadyaa to life every day and delivers the joy of the wonderful & unique creations of jewellery.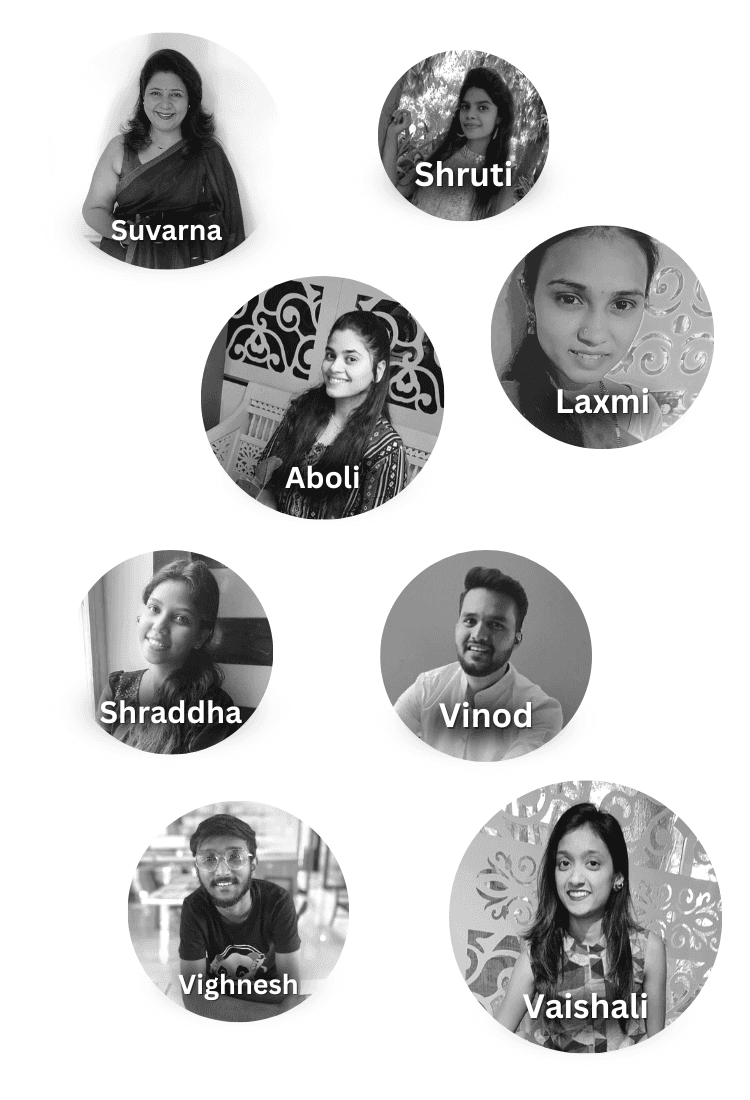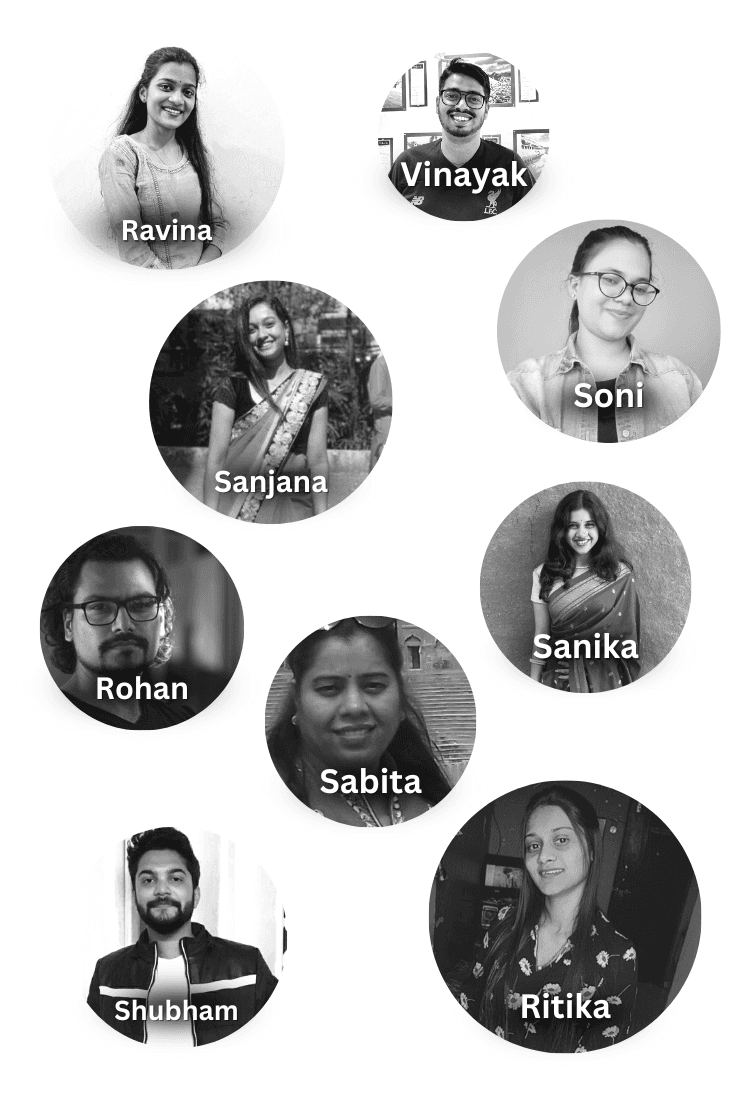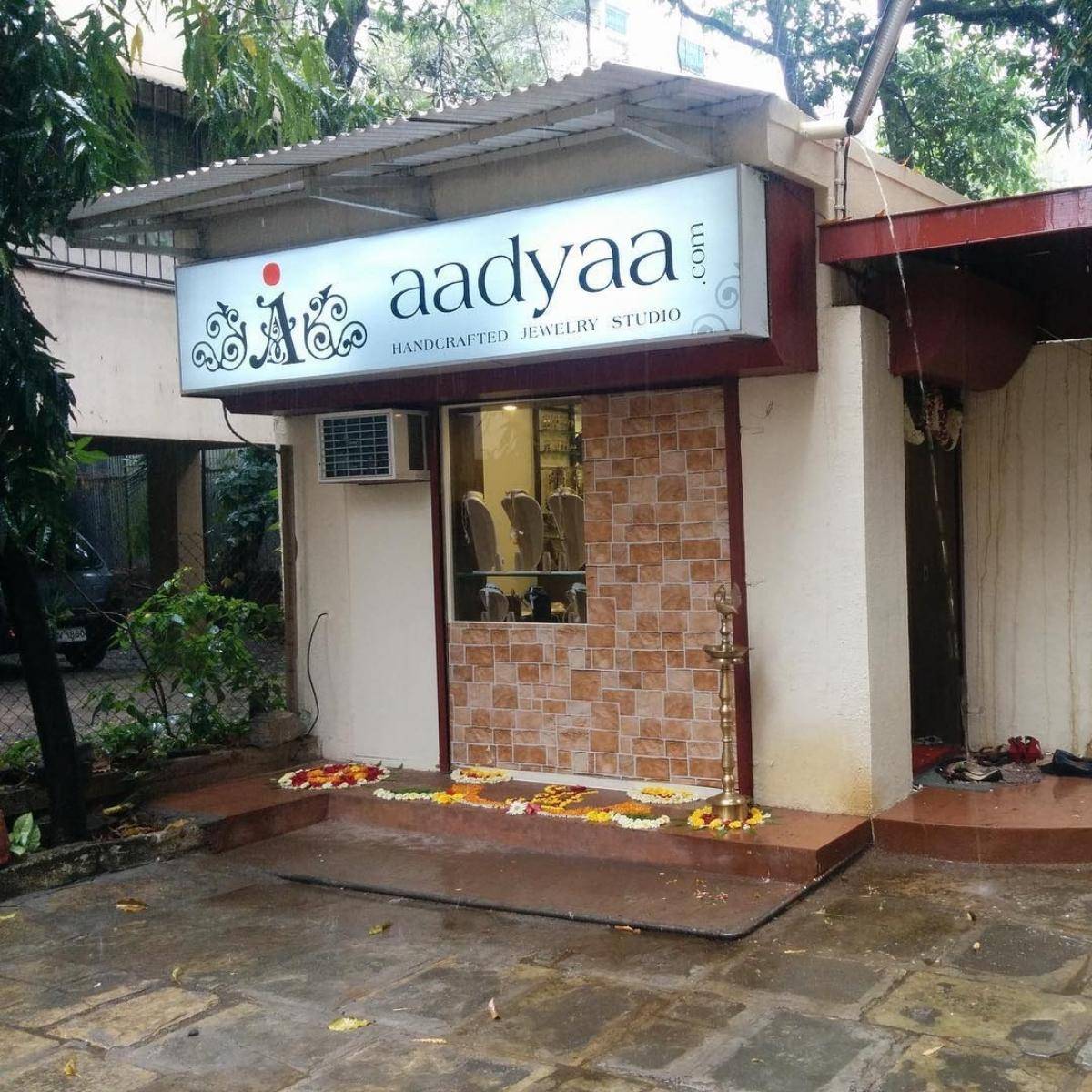 Our Journey
2015
Aadyaa's website was launched
1st ever Aadyaa studio opened which was less than 200 sqft
First marathi movie jewelry made for Timepass 2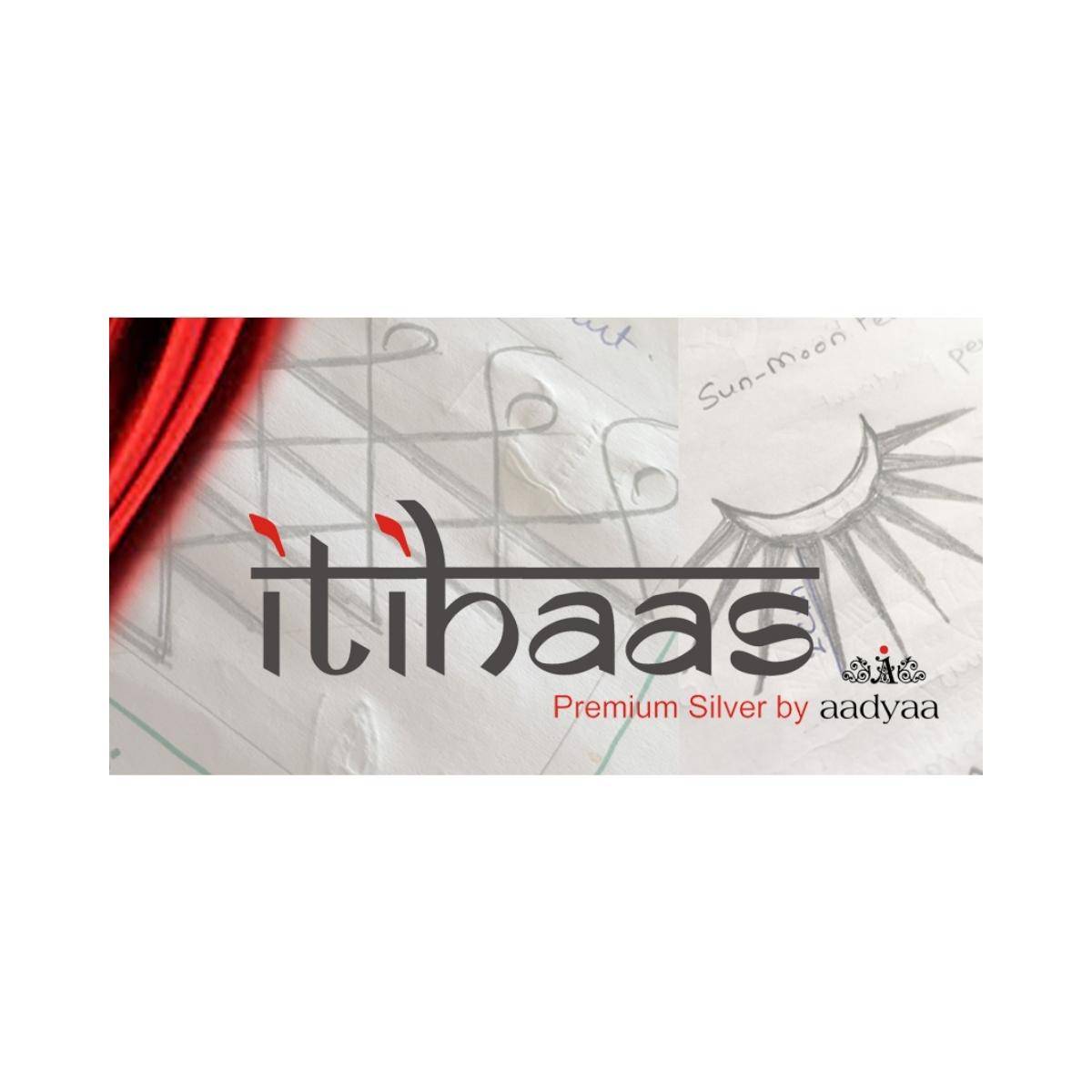 Our Journey
2016
First trial of silver jewellery
Achieved a milestone of 300,000 followers on Facebook business page
News coverage on Zee 24 Taas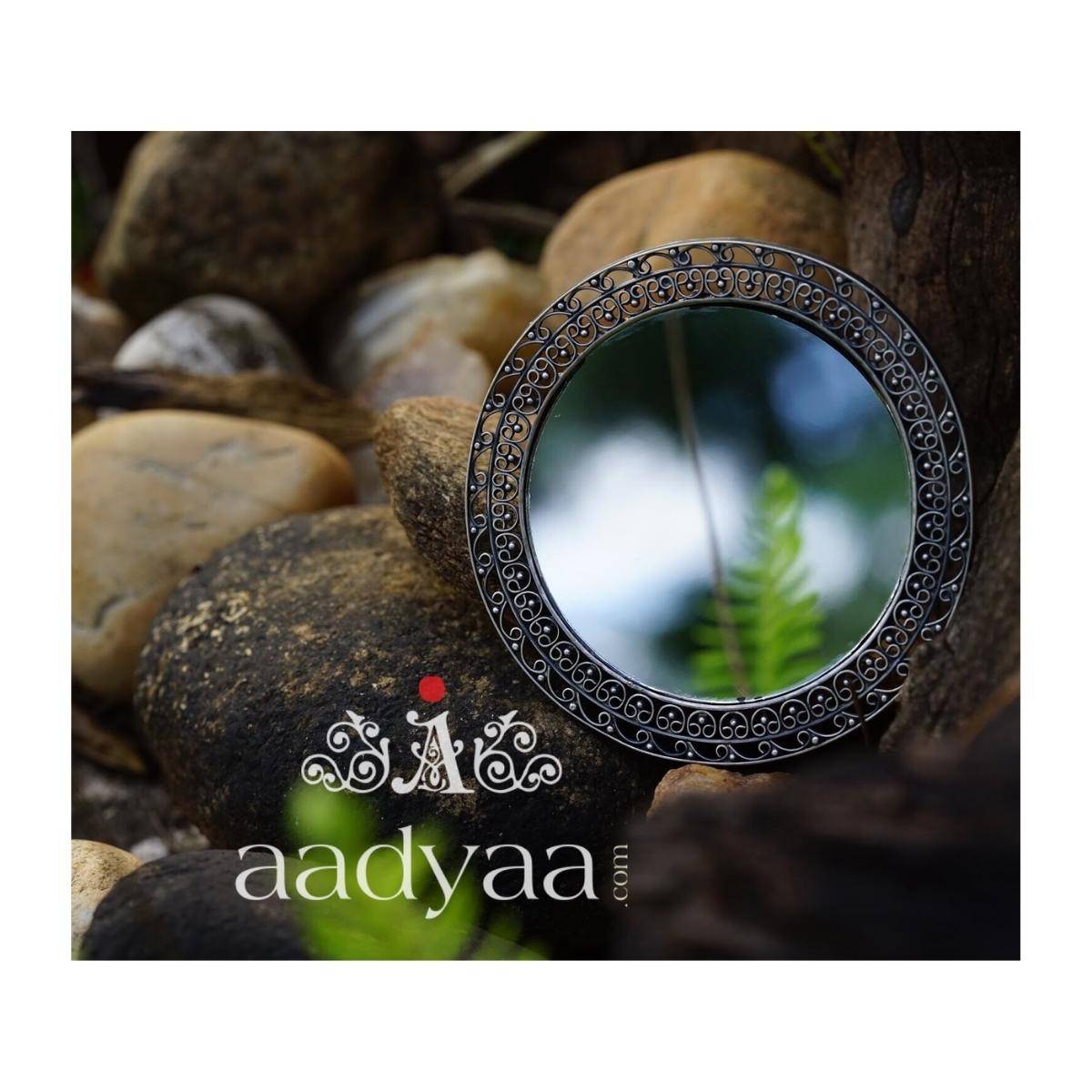 Our Journey
2017
Launched 1st silver jewellery collection "Itihaas".
Jaydeep joined as a full time Co-founder/director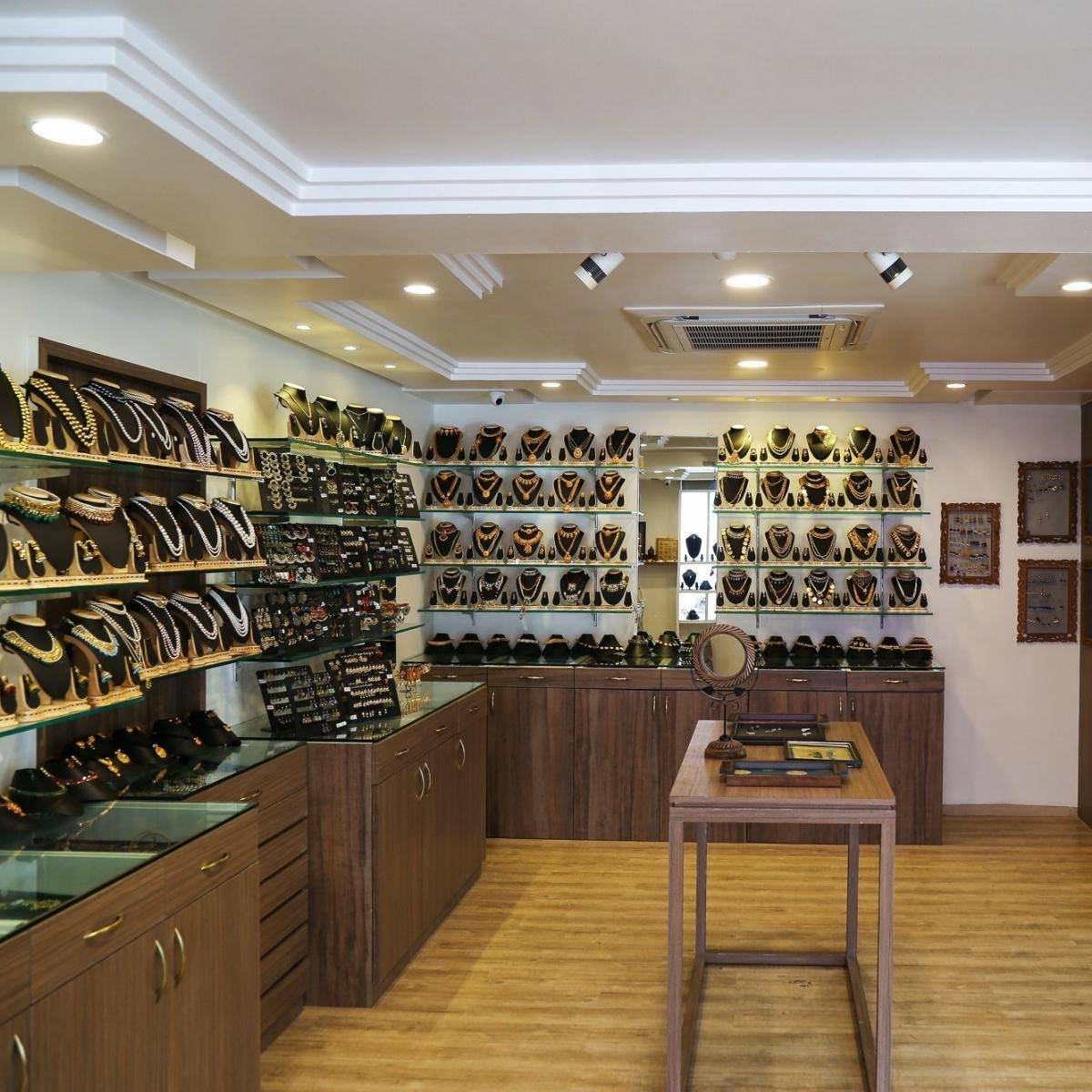 Our Journey
2018
-Shifted to a bigger studio
-Launch of Indian Summer & Ghungroo Collection
-Converted into a company from proprietorship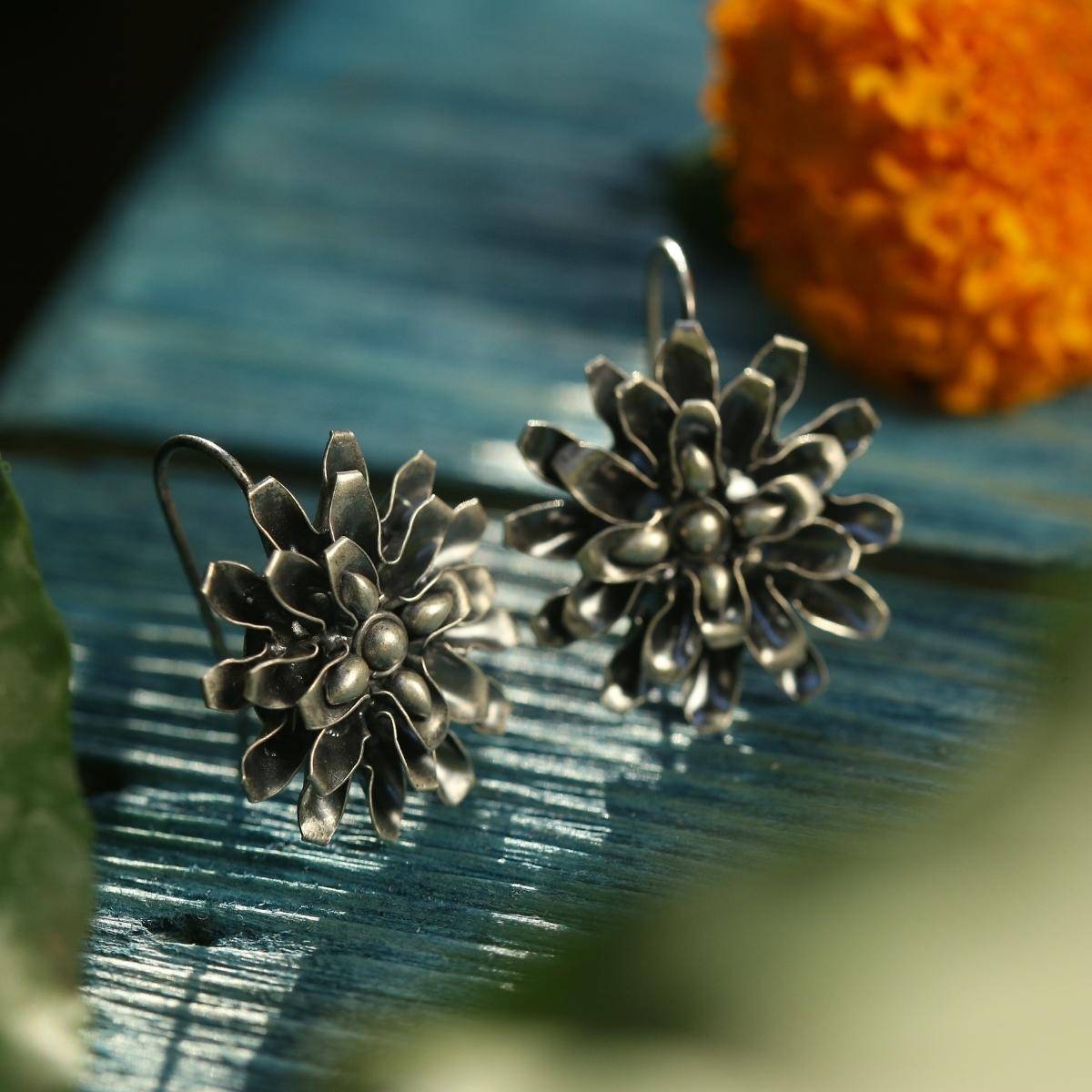 Our Journey
2019
Launch of Indian Summer & Ghungroo Collection
Started experimenting with multiple precious and semi-precious stones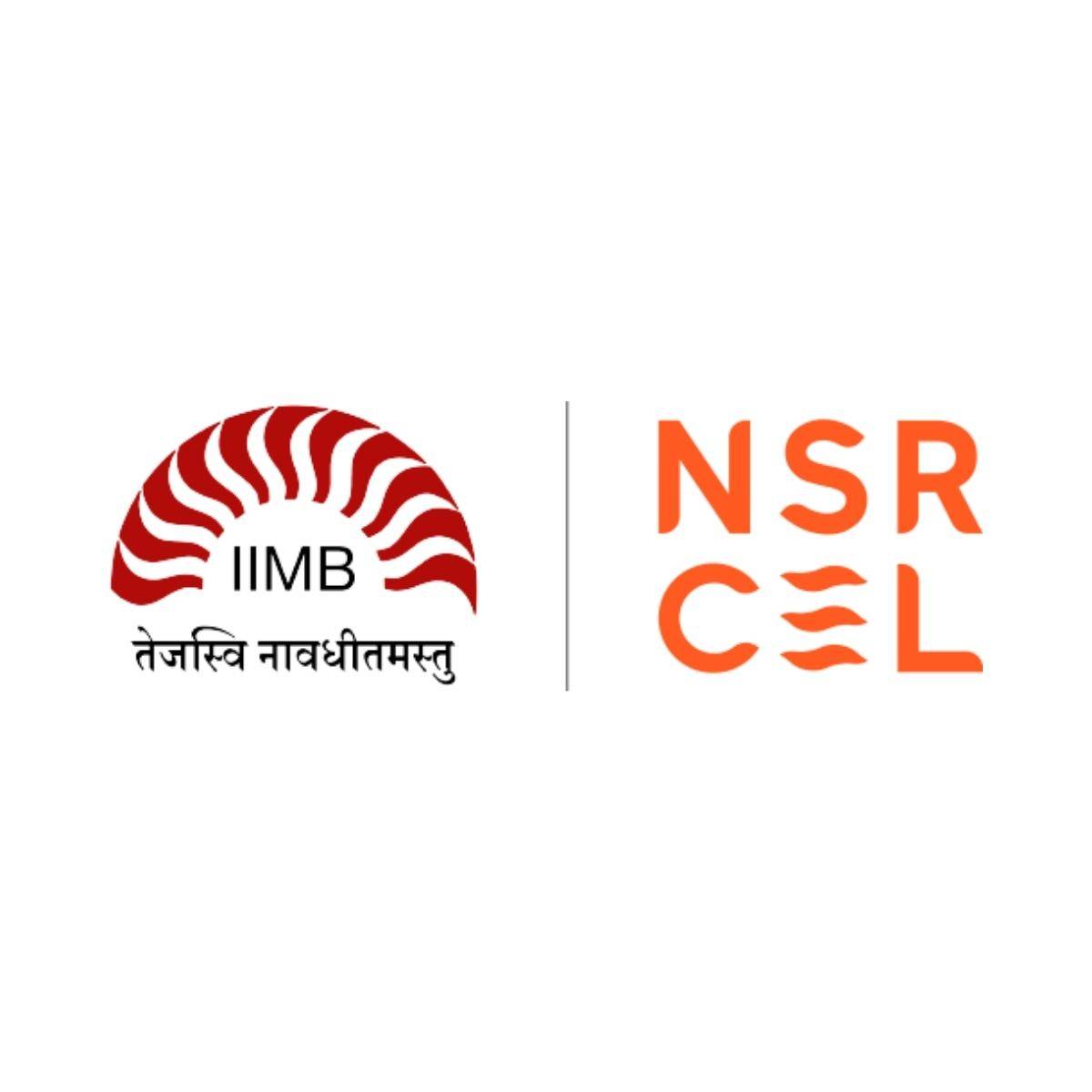 Our Journey
2020
Incubated at IIM-Bengaluru
Works started in the current 4500 sqft new studio in Pune
Unique "Swarna Rajat collection" launch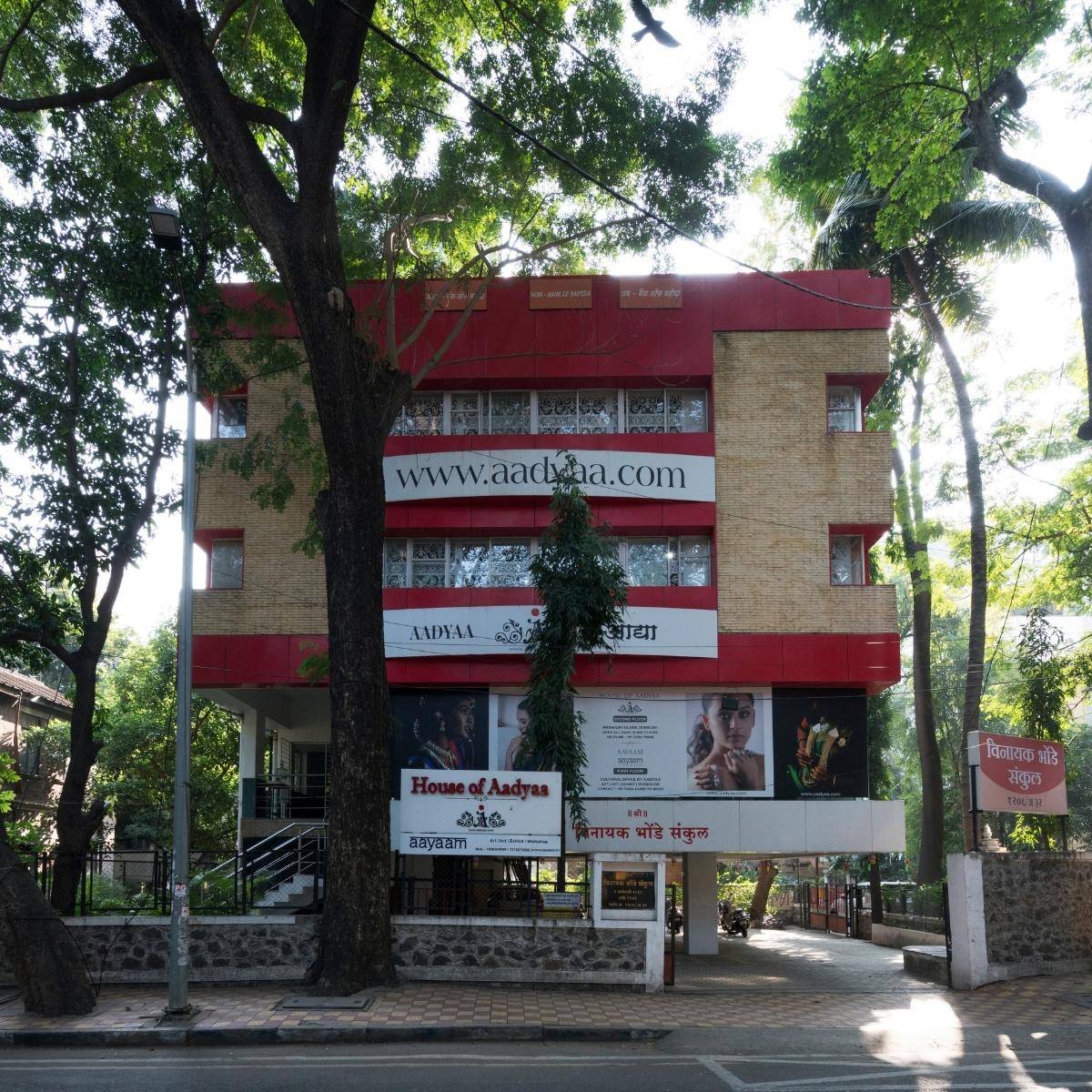 Our Journey
2021
4500 sqft House of Aadyaa established near J M Road, Pune
Launch of Aadyaa's alternative cultural space , Aayaam.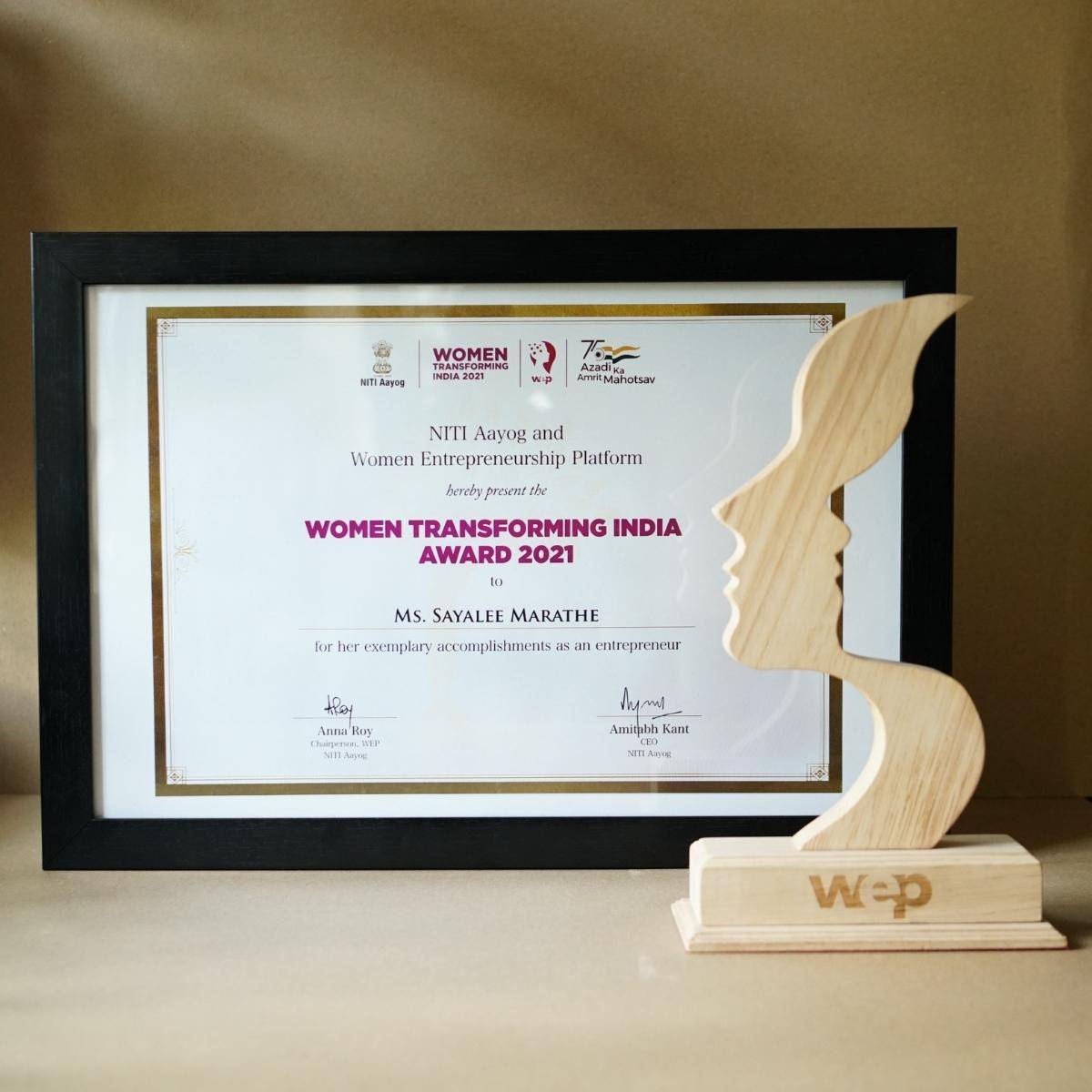 Our Journey
2022
National award for heritage and revival by NITI aayog and UN
Aadyaa just leveled up! The second studio opened in Bandra, Mumbai
Selected as part of first cohort of the IVY league school , Cornell University , New-York